While starting a company is a nerve-wracking endeavor for anyone brave enough to try it, black entrepreneurs face silent challenges that threaten to stunt their business' growth. Access to capital, struggling to be taken seriously, and difficulty owning their accomplishments are just a few of the difficulties plaguing black business founders and CEOs.
For women, it's even more challenging. They experience what can be described as a 'double-bias' due to their race and gender. They struggle with being taken seriously and a lack of representation in businesses dominated by men.
Despite the obstacles they face on a daily basis, the number of black entrepreneurs has experienced a significant increase over the past few years. Here are just a few of the many black entrepreneurs that should have your attention.
Moziah Bridges
Bridges started his business, 'Mo's Bows' at just 9 years old, designing bowties from high-quality materials and selling them on Etsy. After appearing on Shark Tank at 12, he received a mentorship offer from Daymond John. Today, his handmade bowties are being sold in major retailers, and he recently received a 7-figure contract to provide bowties to NBA team members and staff.
Anne-Marie Imafidon
A child prodigy originating from Nigeria, Imafidon has a wide range of academic successes that range from being offered a scholarship to study mathematics at John Hopkins University to becoming the youngest ever to graduate with a master's degree 19. In 2013, Imafidon launched Stemettes, which supports and inspires young girls and women interested in pursuing STEM careers.
Asmau Ahmed
Founder and CEO of Plum Perfect, Ahmed began her career as a chemical engineer. After struggling with color matching, she used her background to her advantage and spent 8 years analyzing over 16 million colors to refine and patent her idea. Plum Perfect mines color data in photos to assist shoppers with finding the perfect shades of makeup and apparel to compliment their skin tone and coloring.
Kathryn Finney
Finney founded digitalundivided, a company spearheading programs that develop creative initiatives promoting economic growth in minority communities. After eight years working as CEO for digitalundivided, Finney stepped down to focus on writing, subsequently becoming the black female author published with Portfolio/Penguin Books.
Angela Benton
Founder and CEO of Streamlytics, Benton, created a system that measures media consumption across streaming platforms via reported data. Before Streamlytics, Benton started NewME Accelerator, a business that helps black business owners overcome the challenges they face gaining capital for their ideas. Her leadership paved the way for NewME Accelerator to raise over $47 million in venture capital funding, accelerating hundreds of deserving entrepreneurs' careers.
Kimberly Bryant
Bryant is dedicated to assisting young women of color aged 7-17 get involved in technology and the computer science field, concentrating on entrepreneurship and business ownership concepts. She attributes her success to 25 years of experience as an Engineering Manager in the pharmaceutical and biotech industries and was named one of "The 25 Most Influential African-Americans in Technology" by Business Insider.
Jantrice Johnson
Frustrated by the wide gap between black and white homeownership in her area, Tennessee realtor Jantrice Johnson started the company Muka. Muka connects minority homebuyers and sellers with experienced local realtors that help to simplify the process. Additionally, Muka employs minority-owned vendors, including contractors, movers, and designers, to help them grow their network.
Wemimo Abbey
After feeling disheartened by the housing barriers facing working families, Wemimo started Esusa, a service that connects rental housing providers with landlords. Esusa works to assist families and individuals gain housing they otherwise would not have access to by reporting tenants' rental payments to the three major credit bureaus. While not typically reported to the credit bureaus, on-time rent payments can help tenants raise their credit scores by up to 25-50 points, a huge jump that can mean the difference between being approved and denied housing.
Stefania Okolie
Solely Fit, a luxury and body-inclusive clothing line was founded by Okolie and inspired by a desire to create a collection that would highlight women's power, strength, and confidence. The line includes high-quality and functional pieces from leggings to bodysuits to sports bras. It's frequently used by celebrity stylists and has been photographed on popular celebrities, including singer and actress Zendaya.
Kymberlee Jay
After starting her career as a background dancer for Madonna before becoming a choreographer, Jay made a huge career jump when she founded DoodleDirect. DoodleDirect is a business that designs video animations that help to boost companies' internal and external communications. For her efforts, Jay was awarded the Arts and Media Rising Star award at the 2017 Black British Business Awards.
Justin Burns
Founder of Miestro, Burns created a platform that allows course creators to further their expertise and create aesthetic and user-friendly courses via an all-in-one platform that can be launched to the public in just minutes. His program has been a life-saver for thousands of course creators that struggled to get their programs out to the public. In addition to helping connect course-creators with their intended audience, he penned the best-selling digital marketing book, ExpertCode.
Myriam Taylor
The daughter of Angolan refugees, Taylor took a break from the biotech industry and founded Muxima, a luxury haircare company. Frustrated by the lack of natural haircare companies and not wanting to use harsh chemicals, Taylor created a range of caviar-based haircare products that cater to textured hair without causing damage or using any harsh chemicals.
Maya Penn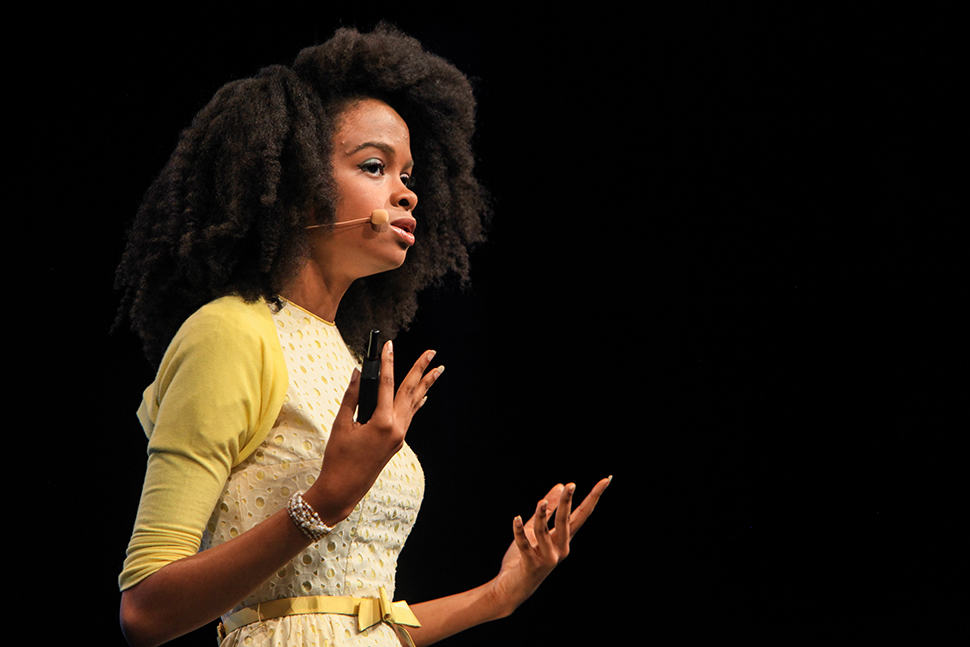 At just eight years old, Penn founded 'Maya's Ideas' a sustainable fashion company. Over the years, Penn has been recognized time and time again not just for her entrepreneurship but for her activism and philanthropy. Most notably, Penn invests in charitable initiatives such as developing sustainable hygiene products for women and girls and providing them with healthcare facilities in developing countries. She is also an author, speaker and has been recognized as a 'SuperSoul 100 Entrepreneur' by Oprah Winfrey.
Cashmere Nicole
During her ultimately successful fight with breast cancer, Cashmere Nicole became conscious of the potential toxins she was putting inside her body every day. To combat this, she developed Beauty Bakerie, a cosmetic brand using only high-quality and healthy ingredients. In addition to being founder and CEO of Beauty Bakerie, she uses her platform to raise awareness on injustices on issues from missing and exploited children to the Black Lives Matter Movement and more.
Freddie Figgers
Abandoned in a dumpster as a newborn, Figgers grew to become an inventor, entrepreneur, and the youngest person in history to hold an FCC license, which allows him to operate his own cellphone company. He founded Figgers Communication, a company that produces proprietary handsets and offers its own cellphone network.
Mignon Francois
Started from humble beginnings, Francois' company The Cupcake Collection is now a multi-million dollar enterprise. Francois began selling homemade cupcakes as a way to get herself out of debt while supporting six children. Despite the enormous growth her company has seen, Francois continues to keep things simple and bake her cupcakes in the home where she raised her family.
Bea Arthur
Bea Arthur is an accomplished therapist, speaker, and author. Her main focus is directed towards helping high-performing individuals make their way through stressful work environments. Through this work, Arthur founded The Difference, a start-up that allows on-demand access to therapists via Alexa. The Difference is Alexa's first mental health skill and was created in order to make mental health treatment more accessible for all. Arthur has received a great deal of positive attention for her important work, including being named an Entrepreneur to Bet On by Newsweek Magazine.
Caryn Ward Ross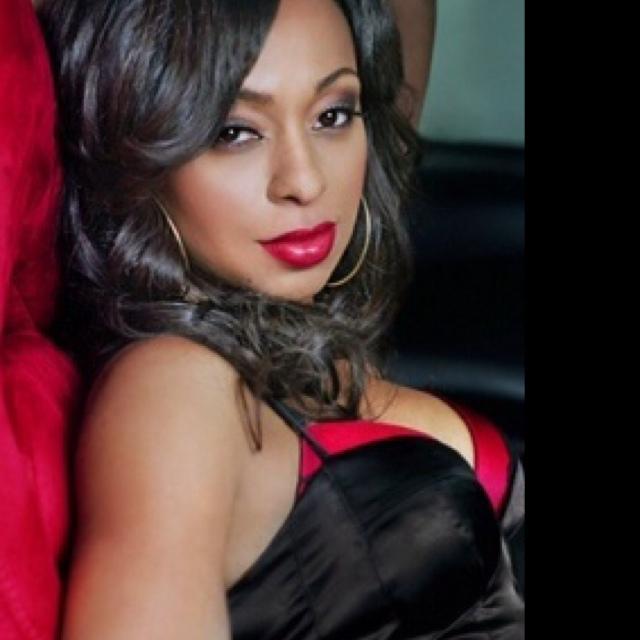 An actress and small business owner, Ross created MediTEAtions, a premium loose-leaf tea and tonic company. Ross felt that the world needed a soothing product that can be shared by friends and family alike. Inspired by her grandmother, with whom she shared a love of meditation and prayer, Ross wanted to create what she calls a 'liquid meditation experience' that inspires positive affirmations and living with intention.
Johanan Dujon
Dujon used the seaweed overwhelming Caribbean beaches and harvested it for good. Understanding seaweed's use to farmers, he used it to found Algas Organics, a company that has garnered support from both United Nations Development Programme and the Inter-American Institute for Cooperation on Agriculture. His product, Algas Total Plant Tonic, is an all-natural solution to improving the nutrient uptake efficiency of plants. He believes that this will be an integral step towards sustainable agriculture and will help solve food insecurity during the uncertainty and challenges of climate change.